The Department of Social Welfare and Community Development of the Bolgatanga Municipal of the Upper East Region held a two week intensive training for Preschool Care-givers/ facilitators for 74 Private Schools in the region.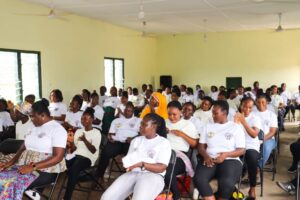 The programme started on the 22nd of August, 2022 to the 2nd of September, 2022 with the theme: "Maintaining the Minimum Standards for Operating Creches/Daycare Centers in the 21st Century".
The program witnessed a massive turnout of Care-givers/facilitators from the rank and file of the various private institutions.
Speaking in an exclusive interview with Godfred Awindenaba of Yem Radio, Madam Mercy Maawo Pwavra, the Bolgatanga Municipal Director of the Department of Social Welfare and Community Development stated that the organisation of the program is geared toward the grooming of Care-givers such that they will be equipped with the needed knowledge and skills to train up the younger ones.
"The program was organized in line with the United Nations Convention on the rights of the child.
She further indicated that "Ghana was the first country to ratify the convention and for that matter, clauses one (1) and two (2) of article 28 of the 1992 constitution of Ghana has empowered parliament to enact a law for children. This, therefore, made parliament come out with a law known as the children's Act 1998, Act 560 which gave the department of social welfare the power to monitor and inspect pre-schools nationwide.
It is on this note that the Department of Social Welfare and Community Development of the Bolgatanga Municipal Assembly took it upon themselves to organise this program for 74 participants"
Madam Pwavra was optimistic that the trainees have learned enough to help them give their best to the students. She also showed appreciation to the proprietors of the various schools for sponsoring their teachers to participate in the program.
Meanwhile, Hajj Issa Bukari Kolg, the Regional Chair for the Ghana National Association of Private Schools (GNAPS) who doubled as the Chairman of the program, encouraged the Care-givers during his closing remarks not to treat the students with the mind that the schools do not belong to them but they should be professional and learn from people who were once Care-givers but now own schools.
He, therefore, entreated them to put whatever they have learned from the program into full practice. The program was graced with the presence of a representative of the Municipal Chief Executive of the Bolgatanga Central Constituency Hon. Rex Asanga.
At the end of the program, the following awards were given to some participants who exhibited exceptional talents during the program.
1, Three best First Aid guide participants went to
2, Most Punctual participant
3, Exceptional neatness
4, Winning Group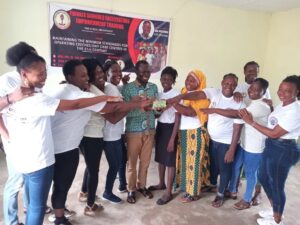 5, Other awards